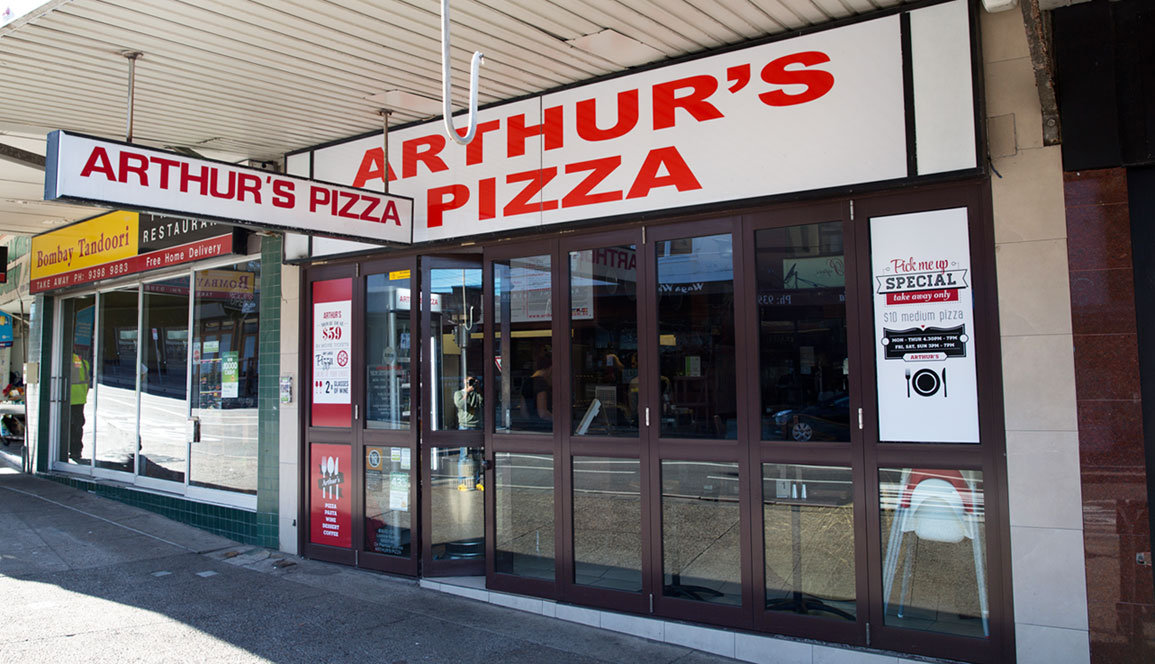 Mission Statement: "ARTHUR'S PIZZA™ aims to indulge every client with a truly memorable experience through our high quality foods and beverages our attention to detail, and our continued commitment to  the highest possible level of customer service."
ARTHUR'S PIZZA™ was first established in Charing Cross back in 1970. Even in those days Arthur set the standard as far as pizza goes, introducing Sydneysiders to a new style of pizza with alternative ingredients such as seafood, mushroom, pepperoni and other exciting ingredients. Until then only cheese, tomato and olives were usually served.
Arthur is somewhat of a pioneer when it comes to pizza. He claims to be one of the first to introduce pizza to Australia and use the conveyor belt type oven. Arthur is able to perfect the authentic Italian pizza flavour using this type of equipment found in all of his restaurants, maintaining quality, consistency, and great value for money, as you would expect from all of ARTHUR'S PIZZA™ restaurants.
In 1974, ARTHUR'S PIZZA™ Oxford St Paddington was established. In 1989, Arthur further expanded ARTHUR'S PIZZA™ to Randwick, one of Sydney's greater restaurant hubs maintaining the tradition and continuing the success of the original ARTHUR'S PIZZA™.
ARTHUR'S PIZZA RANDWICK located at The Spot has been around for over 20 years, offering Dine in, takeaway and home delivery, it's quickly become a favourite for the locals of Randwick and neighbouring suburbs of Clovelly, Coogee, South Coogee, Kensington, Kingsford and Maroubra.